2015 LIAEP AWARDS
Victoria botero | kansas city to italy
Victoria Botero is a classically trained soprano, a storyteller, and an independent scholar interested in the "edges" of the vocal repertoire. Her passion is the music of composers once famous, but who are now all but forgotten; songs from areas of the world not typically associated with classical music; and the music of living composers. To this new, neglected and unusual repertoire she applies the classical vocal principles of virtuosity, color, beauty and line.
Botero travelled to Milan to rehearse and perform a program of 17th century Venetian music by Barbara Strozzi (1619‐1677) and Benedetto Ferrari (1603‐1681) at Scuola Civica, under the direction of internationally acclaimed scholar and lutenist Paul Beier. She will also travel to Venice to visit music archives & historically relevant sites to Strozzi and Ferrari.
teri frame | wisconsin to australia
Teri Frame lives and works in Wisconsin. Her drawings, performances and ceramics have been widely exhibited in the United States, and she has taught extensively, in the US, Korea and Canada. She has been published in Ceramics Art and Perception, Ceramics Monthly, NCECA Journal, Monthly Ceramic Art Korea, and platteforum.org
Frame will travel to Western Australia, where she has been selected as International Artist in Residence at The Clay House in Western Australia, administered by SODA Studios. She will also have the opportunity to work with aboriginal artists at Uluru. Through sharing her approach to ceramics, particularly in the figurative tradition, Frame hopes thereby to "gain a better understanding of how the ceramic arts function within Australian society.
misty gamble with studio nong| china TO usa
The Studio Nong Sculpture Collective and Residency Program includes artists from Guangxi Arts Institute, Nanning China, Kansas City Art Institute, Kansas City, MO and Memphis College of Art, Memphis, TN USA. The group of 8 artists and educators share an interest in clay sculpture and has exhibited and lectured in China and in the United States.

Kansas City Nong representative Misty Gamble is hosting three of the group's Chinese founders, He Zhenhai, Qin Jigang and Bangmin Nong, on a cross-country project between Kansas City, MO and Memphis Tennessee. Their cultural exchange will include interaction with local collectors and curators through scheduled museum tours and studio visits, visits to studios and workshops, contact with the Asian Studies Certificate students at KCAI, and public lectures through the Current Perspectives Lecture series at KCAI.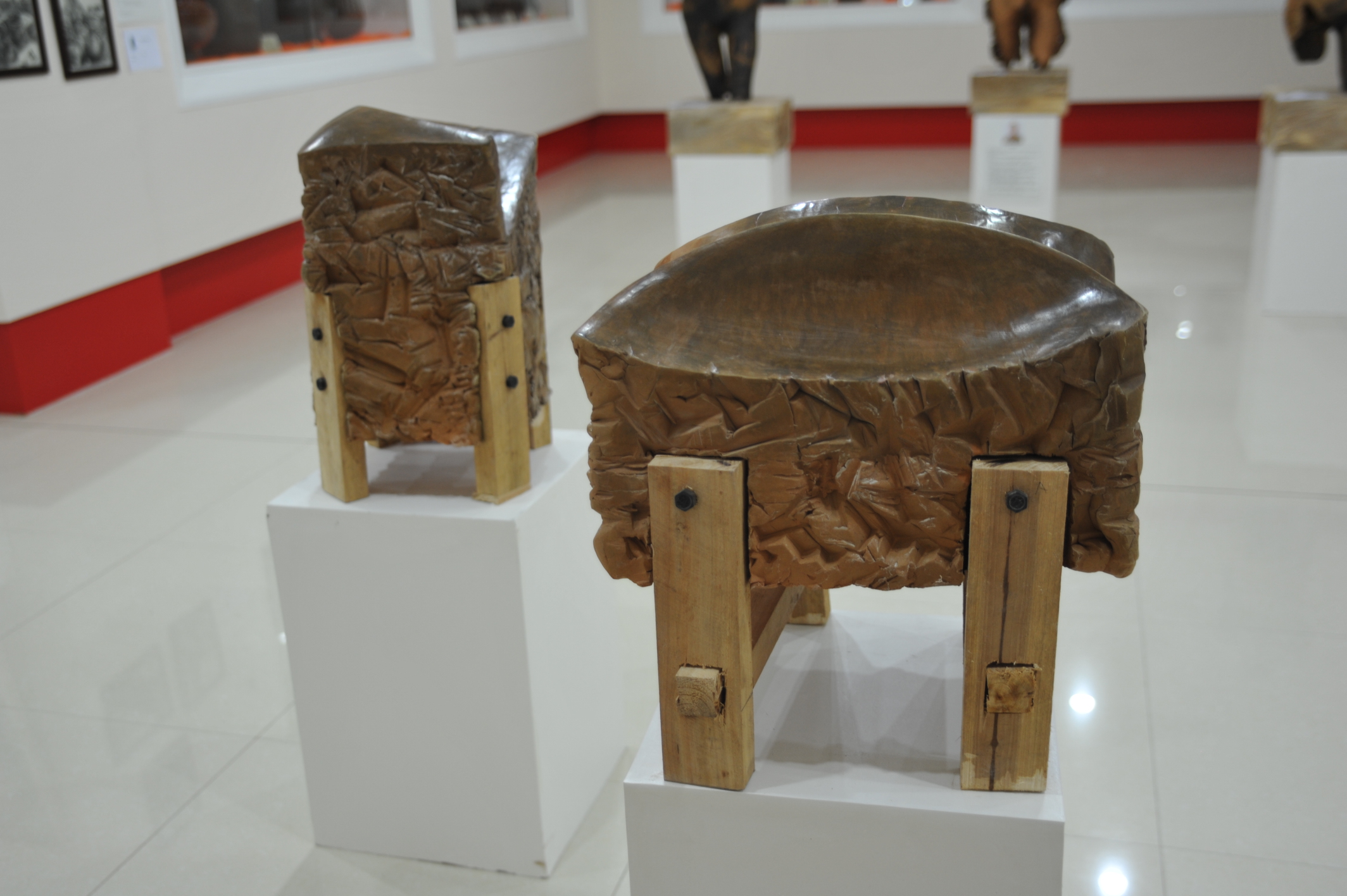 drew ippoliti| pennsylvania to taiwan
A resident of Philadelphia, PA, Drew Ippoliti has enjoyed meaningful success in business and in academia. A former lead designer/fabricator for LVMH Group, he has also taught and lectured in the US, China and Canada. His crisply geometric ceramic multiples have been exhibited internationally. His work seeks to "borrow motifs and …imagery from …classical vessels to construct loose narratives relating to contemporary life."
Ipploiti is traveling to Taiwan for a residency at Tainan National University of the Arts, in conjunction with a fellowship from the Taiwan Ministry of Education. In addition to teaching duties, he will have access to the University's library and archive for study and reference, and a full studio. Ippoliti's project examines evolution in the surface design of Chinese Blue & White Porcelain as a means to understand historical and contemporary cultural craft dialog in East Asia. Ippoliti is particularly interested in folk imagery appearing on ceramic vessels and the differences in traditional Mainland and Taiwanese production.
helena lukasova | czech republic to new jersey
Helena Lukasova is currently Lecturer on the Faculty of Informatics, Masaryk University in Brno, Czechoslovakia. Her digital imagery and sculptures have been exhibited across Europe and the United States. Her works are technically and digitally sophisticated, emerging from deep perspectives about women and the feminist impulse to define one's own body.
Lukasova is coming to the United States for a residency at William Patterson University Center for New Art. There she will explore new concepts in digital sculpture with origins in pure data, photography, motion capture, scans and sound. She'll have access to well-equipped facilities with robotic arms, CNC machines and specialized 3D printers.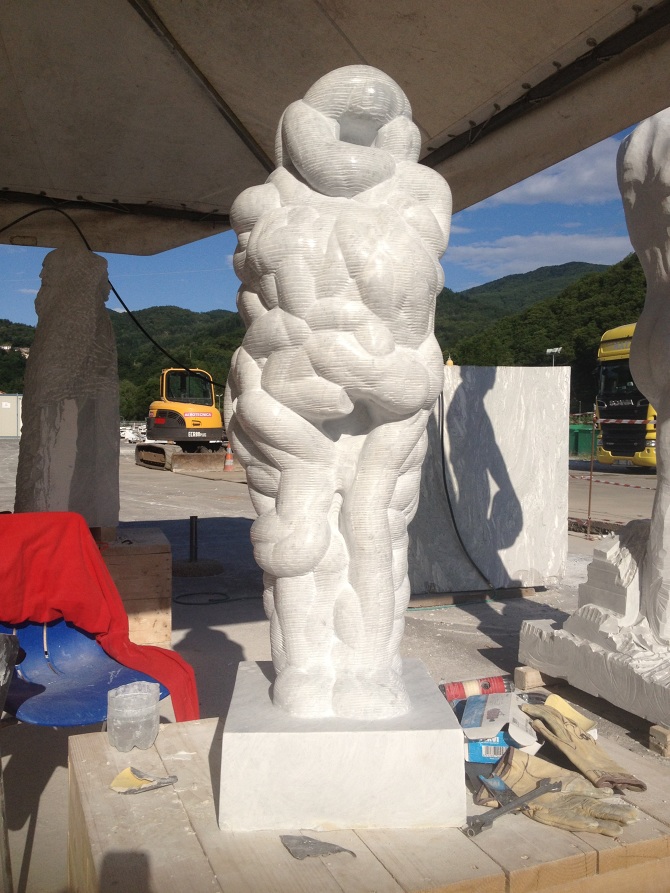 alyssa mumtaz | virginia to india
Virginia artist Alyssa Mumtaz couples an intense attention to detail with sensuous textures and surfaces. "Moving fluidly between abstraction and allegory," says critic Tracy Williams, her "graphic language is steeped in mythological and cosmological analogies." Her archival collages on paper and silk have been exhibited in India and across the US.
In the ancient holy city of Varanasi, Mumtaz will conduct material research with local artisans who specialize in silk weaving and block printing. Her practice has turned increasingly toward considerations of what it means to be contemplative in today's world. Her work as an artist will be "nourished by encounters with cultures that still have living devotional traditions."
Anne Pearce | Kansas City to Malaysia
Anne Austin Pearce is a Kansas City-bases painter. Her dense drawings and paintings, allusive simultaneously to observed landscape and fantastical myth-scape, have been widely exhibited and collected. Pearce is a professor at Rockhurst University in Kansas City and Director of their Greenlease Gallery.
Pearce's residency in Malaysia will allow her to continue exploring human intimacy and of spiritual self. The project will focus on the creation of several hundred sacred, abstract drawings in response to which participants will supply responsive text, within an exhibit space defined as a sacred Confessional.
jacob raeder | chicago to netherlands
Emerging professional Jacob Gallant Raeder is off to an impressive start: study at prestigious Alfred University, the Rietveld Academie and the School of the Art Institute in Chicago. His ceramic and mixed media sculptures synthesize absurd forms and bold colors with rigorous intellectual examination of games history.
During his LIAEP residency Raeder will "investigate the potential application of novelty toys …as a means to fragment the hegemonic design ethos of a technological 'cutting edge.' His work will center on mixing media and investigating novel and inventive ceramic production techniques.